I may have recently relocated to Oregon, but I was born & raised in the indoor foliage capital of the world... A place where "mudding", "hunting", and "monster trucks" are part of every day vocabulary. There were obvious ups and downs to my hometown... and the food it is a definite up.
For
Retro Roundup #9
I decided to make a long time favorite of mine, Chocolate Mayonnaise Cake. It was a cherished recipe in my household. My stepmom had it made for her birthdays growing up (so it's definitely older then 1984!), and made it for my birthday as well. It's an incredible moist, dark cake. Not too sweet, and really mellow. I thought it was a cherished recipe in most homes... imagine my surprise when I'd discuss the cake and people would look at me like I was crazy! A little googling on the idea and I've learned it is yet another "southern thing".
Now, let me be the first to say, I HATE Mayo. It smells gross, it looks gross, and it has been banned in all forms from my car. That being said, this cake does not taste like Mayonnaise! The Mayo replaces the eggs and butter from traditional recipes and allows for a moist but airy cake.
I decided to make the recipe in cupcake form. Cupcakes bake faster and I was in a bit of a time crunch today. I have also been on the search for the perfect butter cream. My search for the perfect wedding cake revolved solely on the flavor of the butter cream icing... but my escapades in the kitchen have left me disappointed. I used this search as a quest for the perfect butter cream-- meaning I called my grandma!
What goes best with chocolate? Carmel. I adjusted a basic butter cream recipe to be a Salted Carmel Butter cream. It is to die for. I could seriously eat it by the spoonful!
On to the recipes! This is straight from my stepmom's recipe card so it's pretty straight forward!
Chocolate Mayonnaise Cake:
(as always all ingredients organic [and local when possible] unless otherwise noted)
2 cups flour
1/2 cup cocoa (I used a lightly sweetened bakers cocoa)
1 1/2 teaspoons baking soda
1/4 teaspoon salt
3/4 cup mayonnaise
1 cup water
1 teaspoon vanilla
Sift together dry ingredients & Cream together remaining. Add dry ingredients to creamed mixture a little at a time, hand wisk until smooth. Bake at 350 (since i was doing cupcakes it took about 25 minutes, there is no time listed on the recipe [i guess we all should just be born with that knowledge huh?] but i assume 35-40 minutes for a cake pan).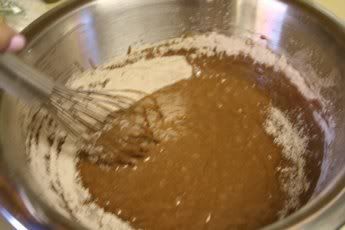 I filled the tin almost to the top (I also greased and powdered the pan with cocoa to prevent sticking as I did not want to use cupcake liners).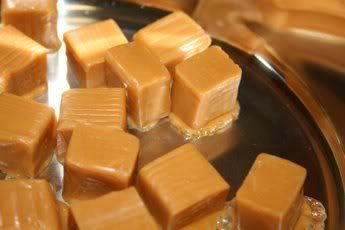 Salted Carmel Butter Cream:
(I basically came up with this on my own, my grandmother told me to take 6 eggs whites and 1/2 cup sugar over a double boiler... then she went on and on forever but I had already had my vision)
1 package caramels
1 1/2- 2 tablespoons salt
1/2 cup whipping cream
6 large egg whites
1/2 cup sugar
1 pound butter
Melt the carmels over medium heat. I melted half the bag first before adding the rest. I wanted some carmel to burn because I LOVE that smokey flavor. The carmel begins to get tough. At this point add the cream and salt (if desired).
Stir caramels and cream until fully combined and smooth
From this: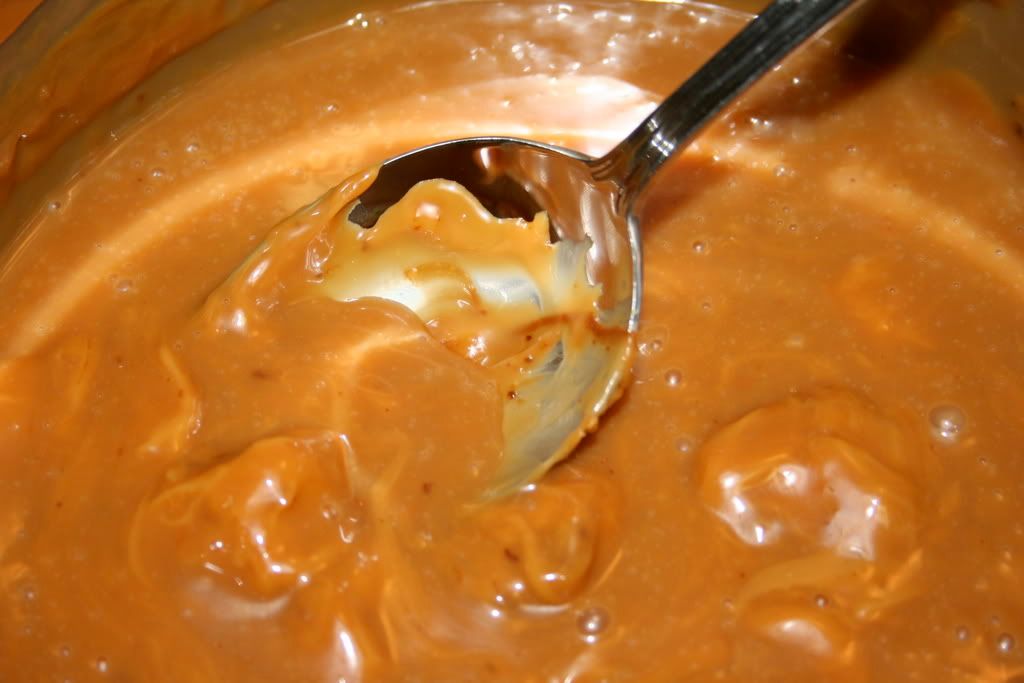 To this: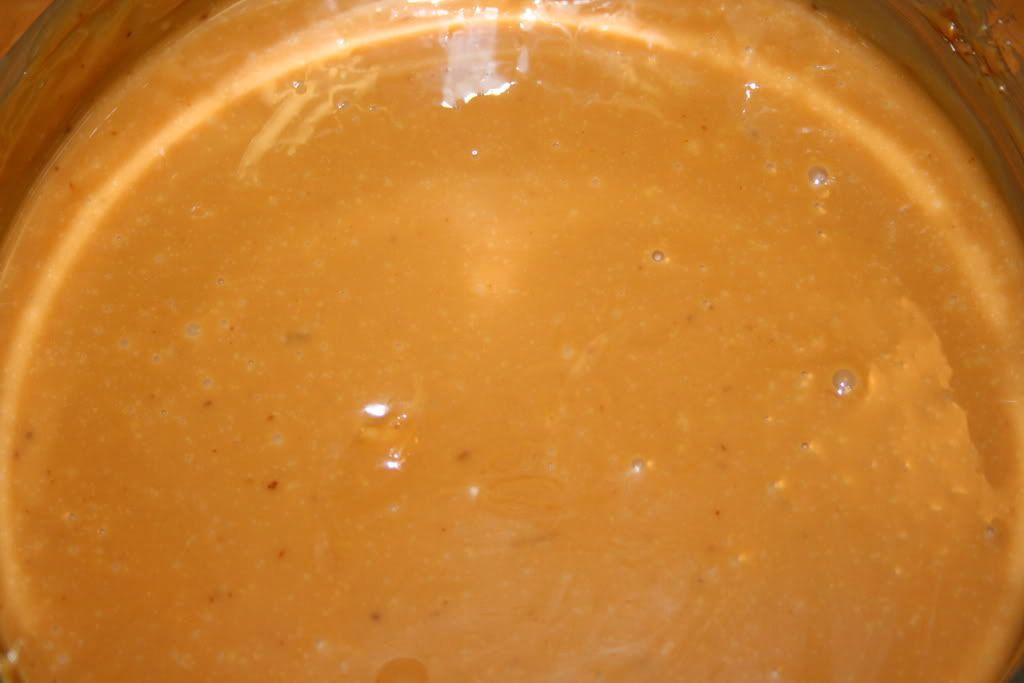 WARNING: I almost melted my cheap plastic spatula so please make sure yours can handle high heat, or just use a spoon!
Set aside carmel to cool.
In a heat resident bowl combine egg whites and sugar. Place this bowl over simmering water and stir until sugar has melted. Remove bowl from water and use mixer on Medium High until stiff peaks form:
Add butter in a little at a time. At this point all of my butter creams have failed. They get goopy and lumpy-- this one was not exception, but I kept on to it. Add the caramel in two batches (the frosting began to smooth out at this point) and mix with electric mixer until smooth (took longer then I expected, but well worth it). I mixed it until smooth, but not fully combined in order to acive this look:
mmmm swirl!
Finished product:
ENJOY FALL! It's beautiful here in Corvallis... we definitely didn't have fall in Apopka FL!