My future hubby...
[pictured here]
was craving Bread Pudding. I didn't have the time to be bothered with making an egg custard and slaving over a stove (bad wifey, I know). So I threw one together from a Blueberry & Coconut Coffee Cake I had made a few days before...
From This: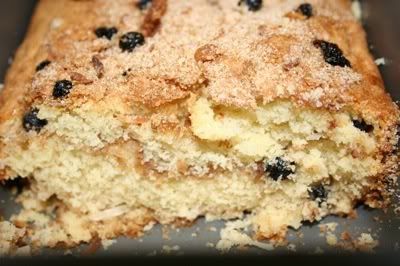 To This: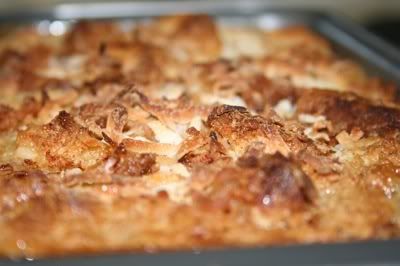 In just a few simple steps...
(Recipe modified from this recipe
here.
)
2 tablespoons butter, melted
3 eggs
2 cups whipping cream
3/4 cups sugar
1 teaspoon true vanilla extract
1 teaspoon cinnamon
Tear up coffee cake (or egg bread, or anything else you see fit-- I used a about 2/3 the loaf) and place into loaf pan. Pour melted butter over the cake.
Combine eggs, cream, sugar, vanilla and cinnamon in a medium bowl. Mix well, but don't allow to thicken. Pour mixture over coffee cake crumbs (I sprinkled more coconut on the top at this point). Bake at 350 for 45 minutes or until done.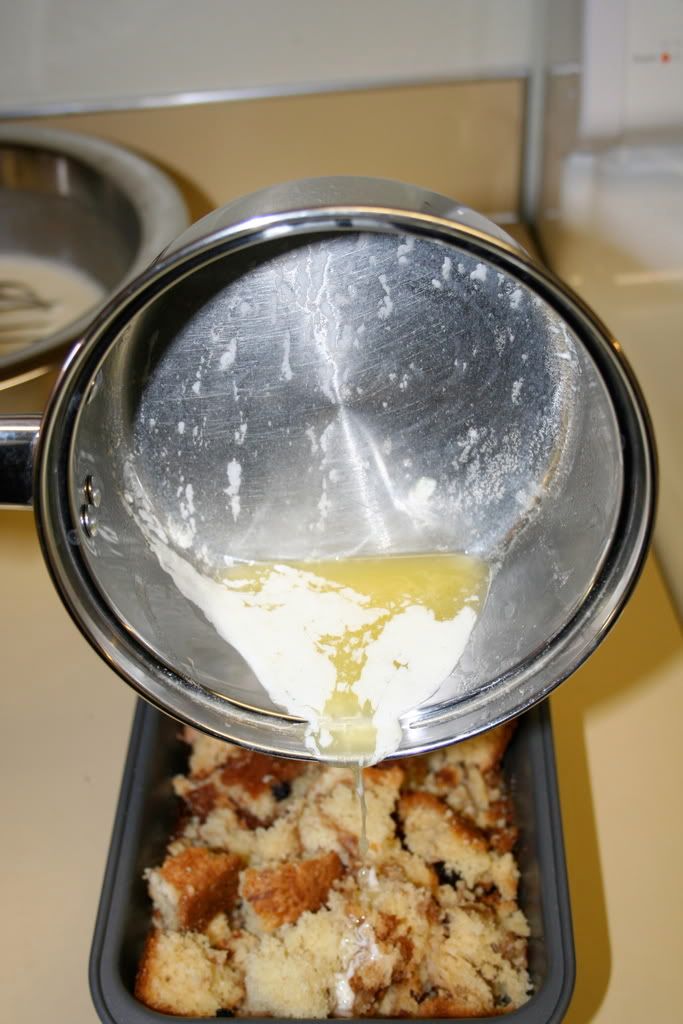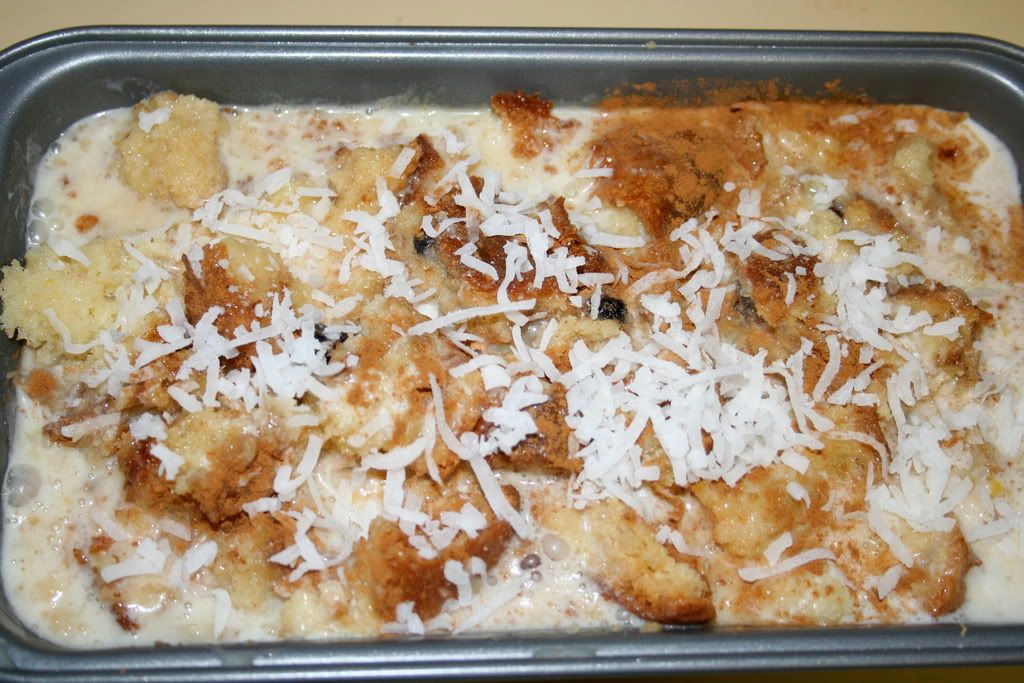 Straight from the oven...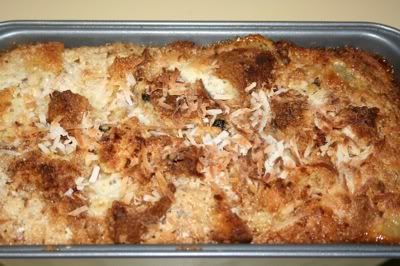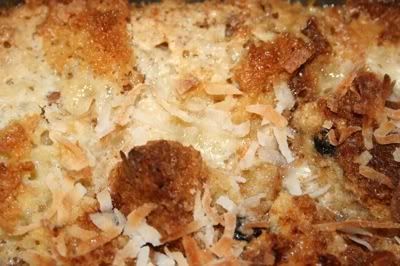 It was incredible good, the custard-y parts were perfect!
We went to a mushroom festival this weekend (My fiance studies mycology) and I took some great pictures I'll post soon!